A project by Richard Deutsch and Tamara Lee, which was based in St.Petersburg/Russia.  A lot of musicians from different European countries joined The Frozen Orchestra, and according to the event they played as a full band (with drums, bass, trumpet, strings and/or other guests-musicians) or as a trio with Ilya Rysin on trumpet.
Musicians which played with The Frozen Orchestra – Tamara Lee (IRL), vocals, Ilya Rysin (RU) – trumpet, Alexei Ivanov (RU) – drums, Andrey Orlov (RU) – drums, Timur Sigidin (RU) – bass, Marcus Godwyn (GB) – drums, Seva Gakkel (RU) – cello, Maria Grigoryeva (RU) – violin, Remko Murmans (NL) – sampler, Martina Cherevko (RU) -violin, Anna Shumal (RU) – (viola), Ramil Shamstudinov (RU) – trombone, Richard Deutsch (A) – guitar, electronics, composition, arrangement.
The Frozen Orchestra published their first full length album "Freak Control" in January 2013.
Reviews – "An accomplished record". "with songs like 'Russian Slurs' which is what the last Garbage album should have sounded like", "you could call them uncompromising"
http://thesoundofconfusionblog.blogspot.co.at/2013/02/the-frozen-orchestra-freak-control.html 
"they create music that surpasses the ordinary and is nothing less than brilliant" http://www.dabelly.com/features/feature382.htm
"Ein wirklich aussergewoehnliches Duo, welches in St.Petersburg und Wien beheimatet ist. An ihrem duesteren, sehr kuehlem Elektronik-Pop & Post-Rock stoert kein Fuenkchen an provinzieller Unbeholfenheit wie leider bei auch durchaus guten oesterreichischen Bands immer wieder der Fall. Ein sehr stimmiges, nicht immer leicht zugaengliches Stueck aussergewoehnlicher Musik, welches sich nur schwer mit etwas vergleichen laesst! Am ehesten als poppige, Post-Rock-infizierte State-Of-The-Art Weiterfuehrung von EBM-Klassikern wie Front 242 oder Nitzer Ebb." (Music Magazine Planet Music & Media)
"magnificent work" (Blog – Ora escuitttaaa)
"…ein ganz eigenes Popuniversum, eines, dass so gar nicht in die sonst so üblichen Schubladen hineinpassen will" – MICA Austria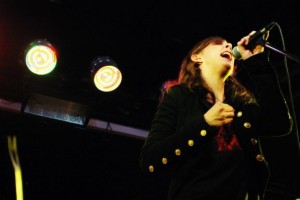 …